Loco Card
Saturday, 17th December 2022 ◆ School queue (5)
Game jams
My entry to Deck-tember is Loco Card. You can play it on Itch, via the link below:
Deck-tember is a game jam for Decker creations, taking place in December. It's very much an analogue to Chip-8's Octo-jam, to which I also sumitted an entry this year. Decker, also an Internet Janitor creation, is a tool for creating things. It brings to mind a holy union of Flash combined with PowerPoint, except it's way cooler and has a very specific aesthetic. It takes inspiration from HyperCard, an old Macintosh program of similar vein.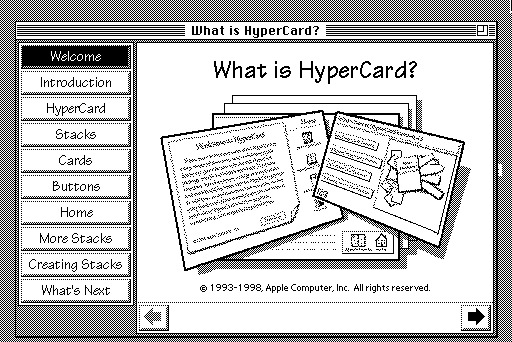 HyperCard was before my time, and although I love the concept, I'm not totally sure what kinds of decks were out there. For inspiration, I watched a video (by Uri Kusterer) proposing that HyperCard was "everything before everything" (1:25); meaning it was Xcode before Xcode, Scratch before Scratch, the web before the web, and more before more. Closest to my heart, though, is that he suggests it was Flash before Flash. (I never miss an opportunity to mourn Flash.)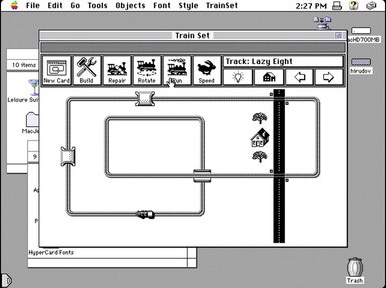 After a look at some of the example stacks, and I was immediately drawn to TrainSet. I continue Uri's motto by proposing that HyperCard was also "Lego Loco before Lego Loco". Lego Loco is an old game I spent far too long playing with my brothers. You create little Lego rail networks, and excitedly notice your town filling up with inhabitants as you do so.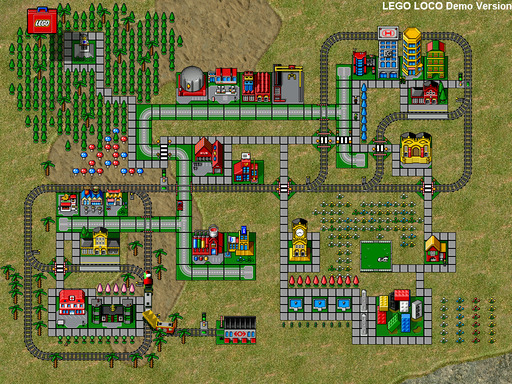 Loco Card is inspired by all of these things. Go try it out: an share your creations with me! I'd love to see them.