Sobek: 2 Players
Sunday, 13th February 2022 ◆ Sandwich/panini left in Egpytian river (4)
BGA
I have really enjoyed the boom in dedicated two-player games, and I own several: Le Havre: The Inland Port, Caverna: Cave vs Cave, Agricola: All Creatures Big And Small, Patchwork and, taking the crown, 7 Wonders: Duel. With a tighter design, I think they usually play much better than games which try to adapt for a variable number of players.
Sobek: 2 Players is one such game I was able to implement for Board Game Arena. It builds upon the classic Sobek, and like other 2-player adaptations, it's a game you can play quickly, yet it has a good depth to it. It comes from 2-player game veterans Bruno Cathala (7 Wonders Duel) and Sébastien Pauchon (Jaipur).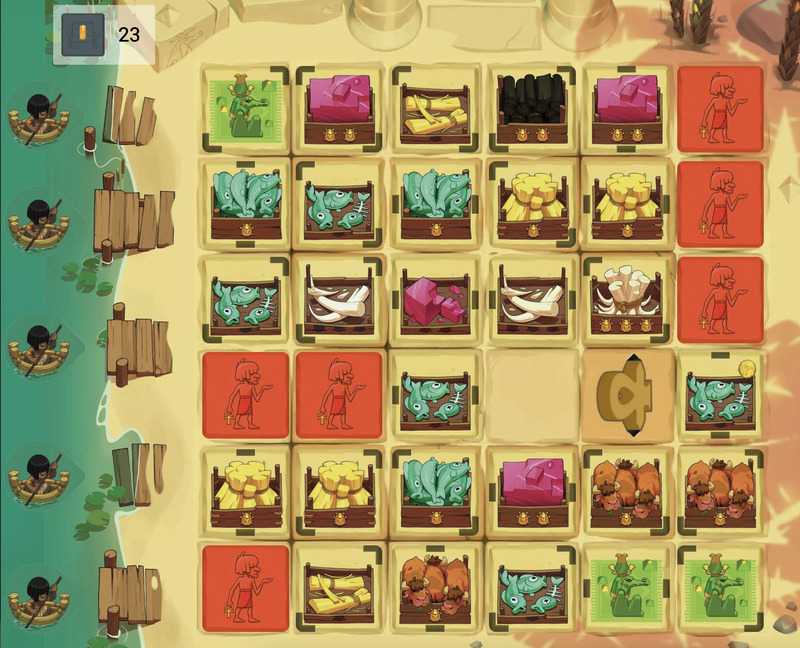 As usual, it's available on Board Game Arena so go try it out!