Wodka invitationals
Sunday, 23rd August 2020 ◆ Spanish one involved in anguish trial (10) ◆ Comments (1)
Wodka
On the 20th September 2020, the very first Wodka tournament will take place. This is seriously exciting news for the Wodka scene! If you like the game, add the date to your calendar and come watch the fun.
Date: 20th September 2020
Time: 18:00 BST / 19:00 CEST / 13:00 EDT
Where: https://www.twitch.tv/fireblt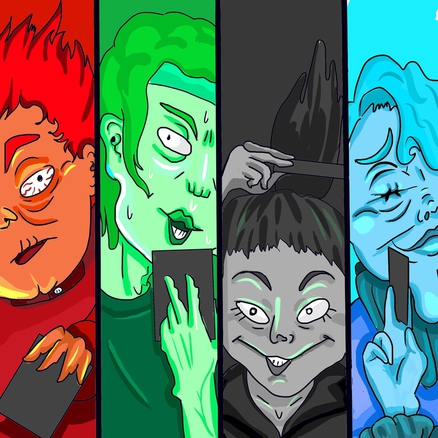 The event will be hosted by FireBLT over on Twitch, who will be able to view the hands of all players. The top four players will be invited to participate, who, at the time of writing, are tann, Jack, Pawntoe4 and kobbo.
There will be 3 rounds, one with each team combination. All rounds will be using the standard red specials only. After each game, players will individually receive a score equal to the points of their team. Then, at the end of the game, the player with the highest score will be declared the winner. For this reason, it is still important to fight over the last few points in each round, and a Wodka might still be reasonable even for a team at the 14 point mark! It will be interesting to see how the optimum strategy changes in this format...
The rounds will be as follows:
tann and kobbo vs. Jack and Pawntoe4
tann and Pawntoe4 vs. Jack and kobbo
tann and Jack vs. Pawntoe4 and kobbo
The prize is a donation of £50 to a charity of the winner's choice, kindly provided by FireBLT (the tournament organiser). In the case of a tie, the winnings will be split.
This should be an exciting series of games, and I expect to see some spicy gameplay throughout. Good luck to all!