Translating puns
Wednesday, 26th September 2018 ◆ Move Captain Cold back, after the proper time (9) ◆ Comments (2)
Magic: the Gathering
I often come across a pun in English which I suspect can't work well in other languages. Some of my favourites come from Magic: the Gathering. For example, "Hex" is a spell which destroys six creatures, from:
noun
a magic spell; a curse (from German hexen)
combining form
six; having six (from Greek hex)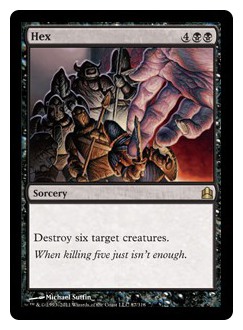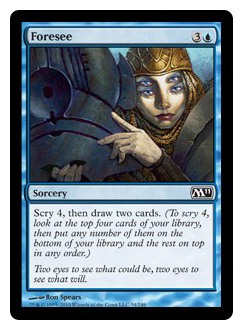 "Foresee" is a spell which lets you predict the future, and see four cards. The subtelty of these two puns is just delightful.
How can this work in other languages? Let's have a look at the translations into Romance languages:
Brujería (Hex, Spanish)
Maléfice hexagonal (Hex, French)
Anatema (Hex, Italian)
Antever (Foresee, Spanish)
Prévision (Foresee, French)
Prevedere (Foresee, Italian)
In all these cases, the pun has been removed.
This doesn't mean that a translation is necessarily less rich than the source, however. A translator might be forced to lose a pun in one instance, but may be able to introduce one in another. The addition of puns where they don't exist in the original is where things get particularly exciting!
Here are a couple of examples I have had shown to me recently:
Treebeard in Spanish is Bárbol — from barba (beard) and árbol (tree)
The Sorting Hat in French is le Choixpeau magique — from choix (choice) and chapeau (hat)
Please comment if you know of any more!